Shuttles & Buses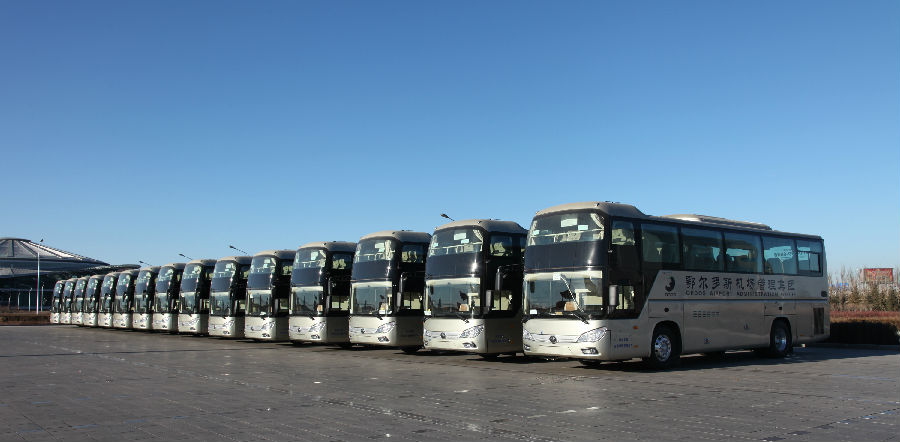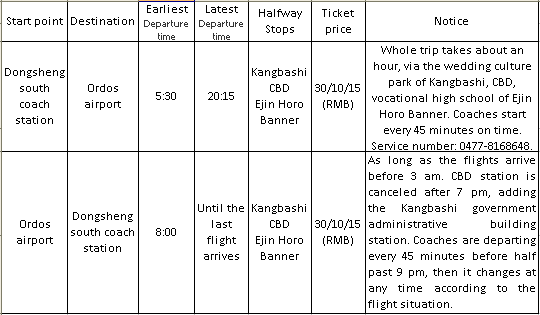 ◆
Intercity coaches: When passengers are traveling by coaches from Baotou to Ordos, they need to
carry valid id card and passengers' flight information and take free coaches from Baotou city
departure lounge. While, when departing from Ordos to Baotou, they have to check in from ticket office on the second floor of Ordos airport holding the same stuffs departing from Baotou.
◆
?
Baotou city departure lounge hotline: 0472—6180122
?
◆?In order to provide more for passengers, the company adds several ticket offices in city departure
lounge based on the former service type on April 1. Passengers can also pre-order domestic tickets
through telephone service, and these guests taking airport coaches can timely consult and order
tickets, inquire flights information, manage travel itinerary, and enjoy hotel pre-order and other
one-stop services. The company intend to extend terminal transport service to passengers' home,
offering seamless, one-stop and convenient air-land coordinated transport service, further promoting the city terminal lounge's function of affording diversified services.?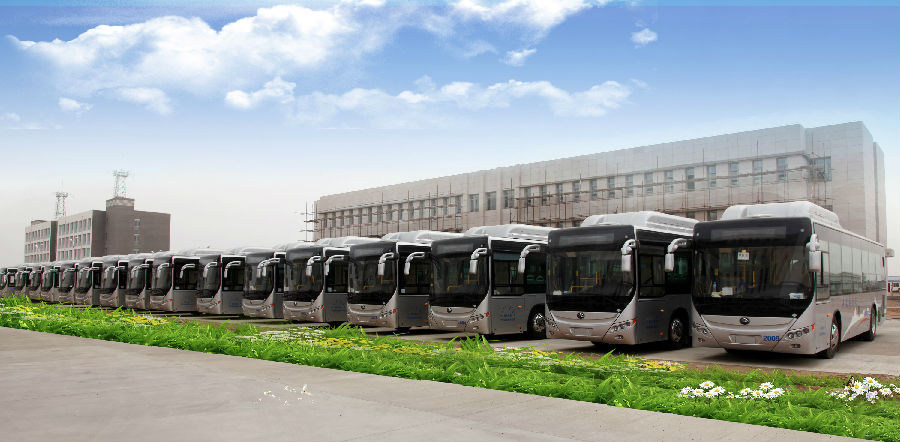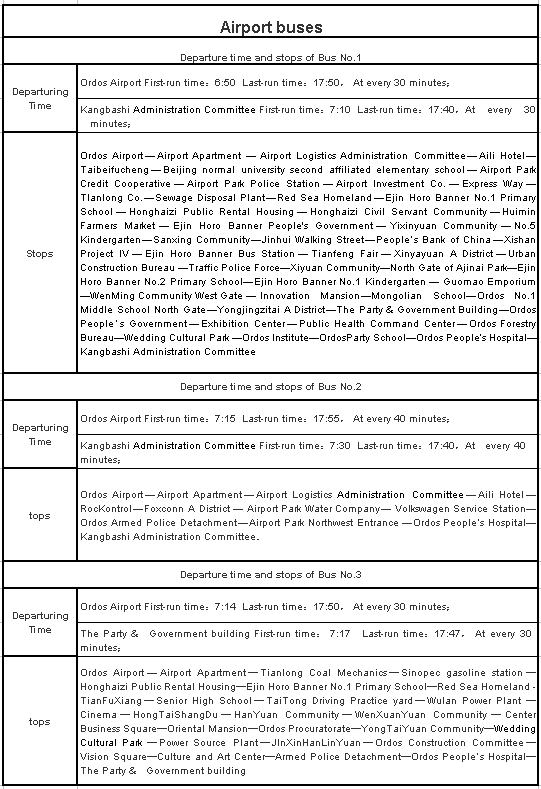 ◆Tips:With Swiping devices Installed in all buses, passengers can pay the fee by using citizen card (card can be applied in Dongsheng District, Kangbashi District And Ejin Horo Banner). Query and
Comlpaints Tel.: 0477-3855869.