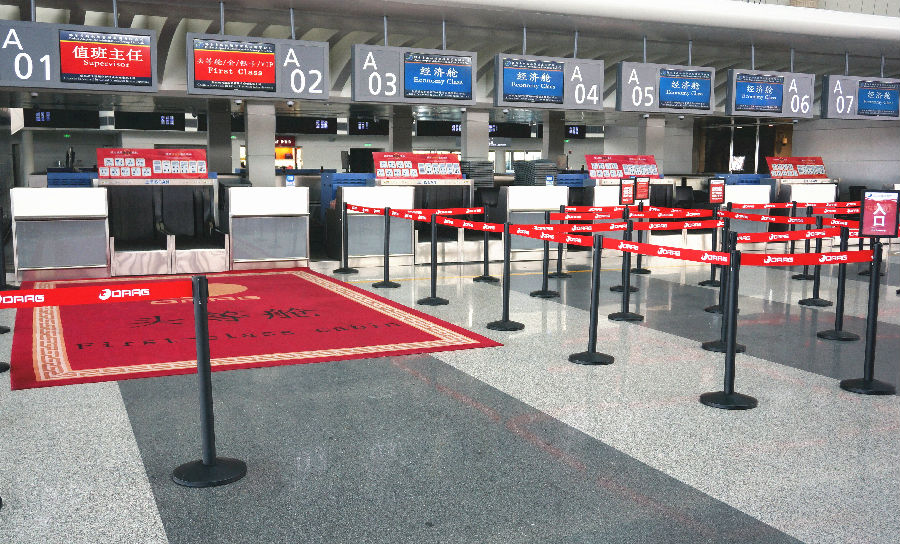 ◆Please confirm airline, check-in counter and flight status by referring to the flight information display in the hall, and then proceed to the corresponding counter for check-in with 45 minutes ahead of take-off time at least.
◆Please prepare and have your ID card\passport out; have your baggage ready, and queue behind the one-meter yellow line.
◆Please place prohibited carry-on baggage items (e.g., liquid items) into checked baggage; Do not try to carry prohibited items in your carry-on baggage; Lithium batteries are not allowed in checked baggage, and within applicable limits, should be placed in carry-on baggage.
◆Any oversize, over-length or overweight baggage needs to be checked-in.
◆Please carry your passport, visa, cash, and other valuable items with yourself.

Notice:

Reminder: from March 29th, the China United Airlines transit to low-cost airlines. According to the provisions of the airlines, passengers can only carry one handbag with the size of not more than 20*30* 40 cm, weight not exceeding 10 kg, draw-bar box or bag need to be checked. Before May 1st, airlines are presented for each passenger's free baggage allowance of 20 kg. From the beginning of May 1st, checked baggage need to be charged according to your purchase tickets class, please find the specific standards of charge on the China United Airlines' official website or mobile phone APP for query. ????