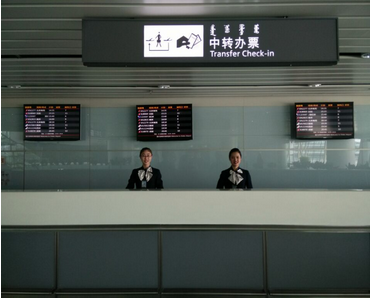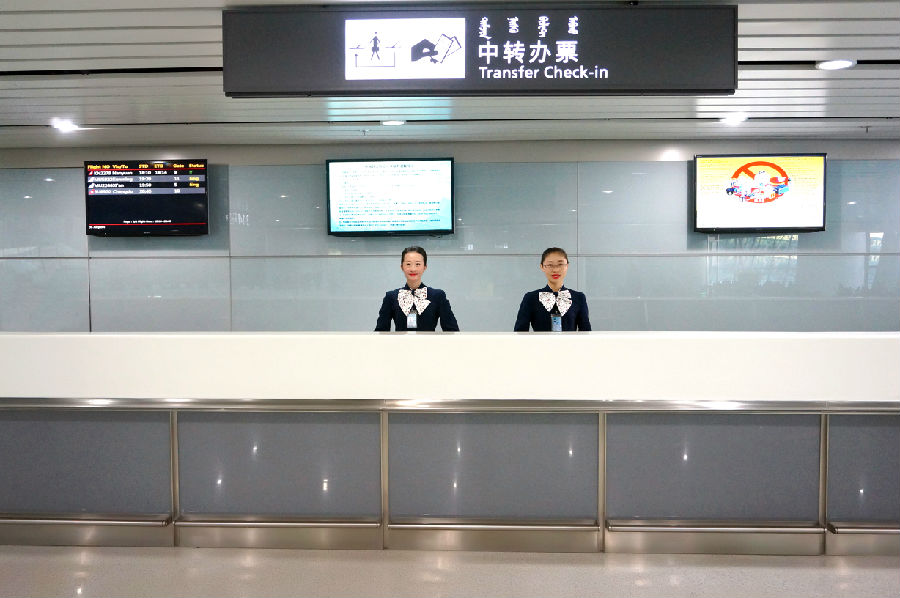 Since the Ordors Airport offer transit services, transit passengers can enjoy:
◆The business covered by a through bill of freight will be offered to most of the navigable city, and light
boarding pass and luggage tag could be sent to the qualified passengers at the departure station.
◆For the short time of transit passengers, we will guidance you in the beginning.
◆The Transit counter can apply for transfer procedures, flight information, assist transit accommodation and convergence missed or altered tickets.
◆After taking the subsequent boarding pass in transit counter, there is no need of the second time for
security, directly to the boarding gate of subsequent flight.
◆Mongolia style guide service for the first and business class passengers;
Priority service for transit passengers of gold or silver card,first or business class.
A late three star or above hotel accommodation service for the first or business class passengers with specified conditions.
◆The passengers at the departure station to handle the transfer continued flight boarding pass and
luggage tag have no need to claim their baggage, assisted to transit by our staff.
◆VIP lounge for passengers of gold or silver card,first or business class. Offer convenient drink, reading,entertainment, rest and other services.
◆Special guidance and quick alter ticket service for flight delay passengers.

Reminder: from March 29th, the China United Airlines transit to low-cost airlines. According to the
provisions of the airlines, passengers can only carry one handbag with the size of not more than
20*30*40 cm, weight not exceeding 10 kg, draw-bar box or bag need to be checked. Before May 1st, airlines are presented for each passenger's free baggage allowance of 20 kg. From the beginning of May 1st, checked baggage need to be charged according to your purchase tickets class, please find
the specific standards of charge on the China United Airlines' official website or mobile phone APP for query.