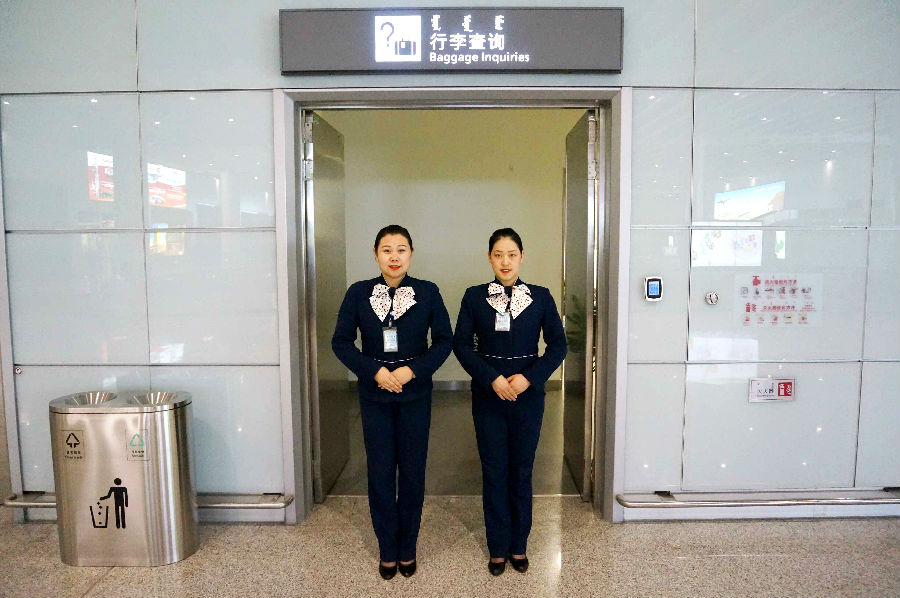 ◆When arrival, if passengers find that their baggage has not arrived at the same time, please
contact the Baggage Service counter at once.
◆The baggage inquiry staff will verify the passenger checked baggage information, determine the
location of baggage, contact with other terminals to transport the baggage back in the quickest and
safest way.
◆If the checked baggage is lost, the baggage inquiry staff will assist passengers for compensation within a reasonable range.